Monday - Thursday
8:00 am to 8:00 pm

Friday
8:00 am to 6:00 pm

Saturday
8:30 am to 3:00 pm
Email Mcleod Veterinary Hospital
Schedule Appointment with McLeod Veterinary Hospital
Like us on Facebook
Read reviews or write your own of
your experience at McLeod Vet Hospital.



New Mcleod Vet Online Store!
We now have a webstore where you can purchase pet food and supplies. Everything you might need to care for all your pets, from sweaters and booties to prescription diets, supplements, and litter boxes. You can even purchase products for your exotic pets. Registration must be approved prior to making purchases, as only clients may make purchases. Please review all return policies prior to finalizing your purchases.
All orders are delivered to our hospital for pick up or you can pay an additional fee for home delivery.
Click to check it out!

Notice: McLeod Veterinary Hospital hosts regular Canadian Animal Blood Bank (CABB) donor clinics. For information about upcoming donation dates and to find out if your pet is an eligible donor, contact us at 204-661-3334 or visit www.canadiananimalbloodbank.ca
Notice: Clinic Closures
We will be closed the following days during the summer months:
September long weekend - Saturday - Monday, September 4th - 6th.
Thursday, September 30 - In observation of National Day for Truth and Reconciliation.

Welcome
to McLeod Veterinary Hospital. McLeod Veterinary Hospital was established in 1982, in Winnipeg Manitoba, by Dr. Bob Newfield. Since that time, our facility has been continually evolving to provide you with the most up to date equipment and techniques. As our patients cannot speak for themselves, client/doctor communication is essential. The purpose of this website is to enable our clients to familiarize themselves with our services and policies. Our mission at McLeod Veterinary Hospital is to provide the best possible health care in a professional and compassionate manner.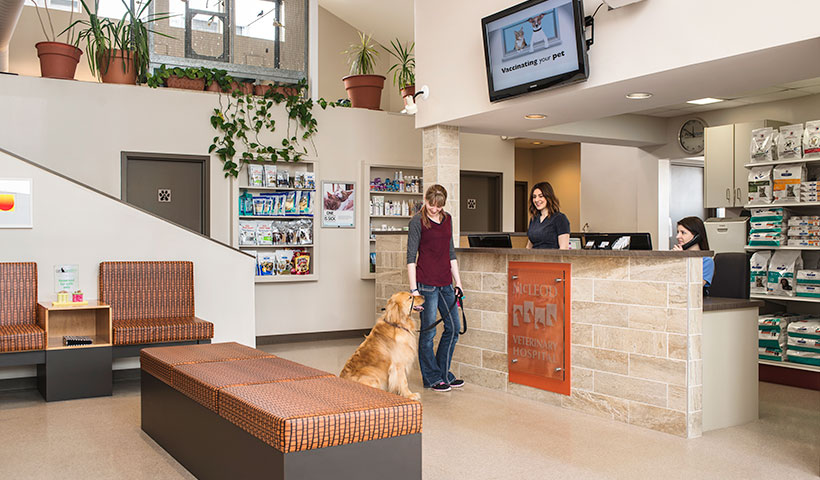 What's New?
Pet Adoption Spike
Pet adoption has spiked dramatically since COVID-19. With people unable to travel and so many working from home, it's provided a unique opportunity to add a new fur baby to the family. As a result, thousands of pets have found their way into loving new homes in the past 1-2 years.
Locally, and nationally this significant increase in adopted pets has resulted in an overwhelming increase in demand for veterinary care. Unfortunately, you may experience longer wait times for appointments, increased call wait-times and we may not be able to accommodate short notice appointments. We're doing our best every day and remain committed to the best care for you pet.
Don't forget it's that time of year…
Your dog requires monthly heartworm, tick and flea prevention. We also recommend routine blood testing to ensure your pet hasn't been exposed to any diseases from these pesky pests.
Masks are still mandatory in our hospital. Thanks for your cooperation.
We now have a new texting service!
We'll be using this service to remind you of your pets upcoming appointment and review COVID screening questions. Text us from your vehicle at 204-400-0263, when you arrive for you appointment and we'll let you know as soon as the doctor is ready to see you and your pet for their appointment. Before your pets next scheduled appointment you can anticipate receiving a text message from us.
(This number is not connected to our phone system, therefore, please do not call the number you receive a text message from and alternatively do not text our phone number, as we will not receive such messages)
Staff Spotlight
Peggy
(Learn More)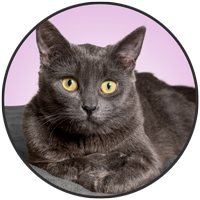 Staff Spotlight-Our clinic cat Peggy recently turned 5. Happy Birthday Peggy! Instagram famous Peggy #peggypurrsdays
(Close Article)
Heatstroke in your dog
Tips on avoiding this common mishap
(Learn More)
I'm not sure where the expression the Dog Days of Summer comes from, but ironically dogs don't handle the extreme heat very well at all. Dogs do not have a great ability to regulate their internal body temperature, as they can only pant and perspire from their feet. As a result, we must manage their exposure as much as possible to prevent heatstroke.
Factors such as age, obesity, breed, and underlying illness can increase a dog's susceptibility to heatstroke. Short-nosed dogs, such as Pugs, Bulldogs, Boston terriers or Shih Tzu's are also at a higher risk.
We recommend exercising your pet during the early or late hours of the day when temperatures are at their lowest. If out camping or at the cabin with your dog, always ensure that your pet has encouraged times of rest in shady areas and fresh cool water is always available. You may even need to cool your pet during those real hot days; consider a kids swimming pool, a dip in the lake or even some cold wet towels to bring down their temperature.
Pets should never be left in vehicles during the summer months as they get extremely hot (even during our cooler days) in a very short period of time. Sadly, pets die every year from hyperthermia because of being left in a car.
Should you notice that your pet is hot, panting excessively, drooling, lethargic, and/or unsteady after being outside in the heat; seek immediate veterinary care. During transportation you should begin cooling your pet with cool wet towels, placed only under their belly. Do not force your pet to drink water as they could choke.
Always keep yourself and your pets cool during our hot summer months.
(Close Article)