Monday - Thursday
8:00 am to 7:00 pm

Friday
8:00 am to 6:00 pm

Saturday & Sunday
8:30 am to 3:00 pm
Email Mcleod Veterinary Hospital
Schedule Appointment with McLeod Veterinary Hospital
Like us on Facebook
Read reviews or write your own of
your experience at McLeod Vet Hospital.


Notice: Holiday Closures
McLeod Veterinary Hospital will be closed on the following days:
August 1-3, 2020
September 5-7, 2020
October 12, 2020
November 11, 2020

Notice: McLeod Veterinary Hospital hosts regular Canadian Animal Blood Bank (CABB) donor clinics. For information about upcoming donation dates and to find out if your pet is an eligible donor, contact us at 204-661-3334 or visit www.canadiananimalbloodbank.ca
Welcome
to McLeod Veterinary Hospital. McLeod Veterinary Hospital was established in 1982, in Winnipeg Manitoba, by Dr. Bob Newfield. Since that time, our facility has been continually evolving to provide you with the most up to date equipment and techniques. As our patients cannot speak for themselves, client/doctor communication is essential. The purpose of this website is to enable our clients to familiarize themselves with our services and policies. Our mission at McLeod Veterinary Hospital is to provide the best possible health care in a professional and compassionate manner.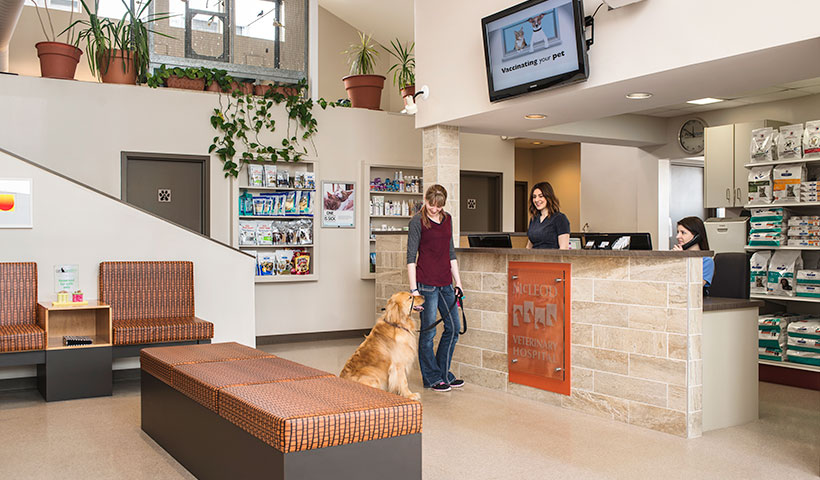 What's New?
Staff Spotlight
Dr. April Crump
(Learn More)
Dr. April Crump graduated from the Western College of Veterinary Medicine in 2018. She grew up in Winnipeg and has wanted to be a veterinarian for as long as she can remember.
While Dr. Crump enjoys many aspects of being a veterinarian, she has a special interest in preventative medicine and feline medicine.
In her spare time, Dr. Crump enjoys going for walks, yoga, and playing with her two cats Casper and Calliope.
(Close Article)
Essential Oils
A must read for cat owners
(Learn More)
Recently there have been several websites discussing the risk of essential oils in cats.
Essential oils should never be applied directly to a cat's skin or in a location where they can be ingested. Particular types of essential oils that are known to be toxic to cats include: oils of wintergreen, sweet birch, citrus, pine, Ylang Ylang, peppermint, cinnamon, pennyroyal, clove, eucalyptus, and tea tree oil.
Cats with exposure to these oils may drool, vomit, have tremors, breathing difficulties, liver failure, and a decrease in heart rate and body temperature.
If essential oils are used in a diffuser, they may be irritating to the airways of cats, particularly if the cat has allergies, asthma, or respiratory infections. Cats in close proximity to diffusers can get micro droplets of essential oil on their coat which may be ingested during grooming or absorbed through the skin.
(Close Article)
Ticks Are Coming Back
It's That Time of Year Again
(Learn More)
March marks that time of year we should start paying attention to the temperature outside. Ticks are a concern for every dog in Manitoba and start becoming active once the temperature reaches 5oC for 5-7 days. The most common types of ticks in our province carry diseases which can be transmitted to your dog, including lyme disease. Traditionally thought to be present only outside the city, an increasing number of dogs within city limits are becoming infected. Dogs limited strictly to their back yard and neighbourhood are at risk of picking up these little bloodsuckers.
The McLeod Veterinary Team can help you determine which product would be most appropriate for your furry companion.
(Close Article)